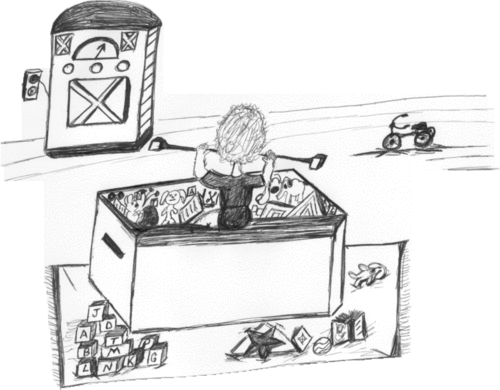 GRANDMA'S Toy Box
So many toys in Grandma's toybox,
Filled with mysteries to explore.
Some forgotten in the rubble,
Then brought to light with ancient lore.

An elephant whose trunk had weakened,
Sewn to form a loving dog,
Wooden chairs and antique couch,
Pressed within the blocks and logs.

Enchanting toys in Grandma's toybox,
Fill this timeless childhood kingdom
Where Grandma played, created dreams
And from where she gathered all her wisdom.
Linda Toborowsky © 2002